17 janvier 2021
The New Zealand
Hello my name is Cloé and my best friend Lola we are 22 and 21 years old.

Here is our road trip in New Zealand.
We introduce you our travel which lasted 3 weeks.
It's been a very important trip for us because it was our first travel together.
Beautiful moments for ever !!!!!!!!
To start, we did get out of the airport and we did find out the peacelful, splendid and very big landscapes : the mountains ranges !
The population is very welcoming with smile.
Next day, we have visited Roturua who offers the differents activities outdoor : geyser, volcano, zipline,bridge...
Then, we drove down south of the N-Z in a strange truck boat for two days.
We slept in a quite nice hotel and then went to try rock climbing, it was the best sport we practiced from our stay.

At the end of our second week, we went to explore Maori villages learned their cultures then while eat some roasted lamb (typical dish).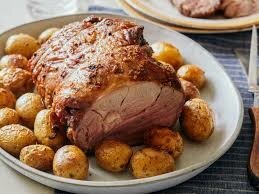 We met a lovely family (HONSILER) who hosted us for 3 days.
Since, we are always in contact with them!

We spent a week exploring the main cities with some friends we met there
all together we have visited Wellington the capital of new zealand...




Many activities were offered to us. 

We did not refuse everything as it is a very amazing city.

In addition, we are invited to come back with our families !!!



In Nelson we spent our time sunbathing and then going swimming.
In Auckland we saw the iconic all Blacks stadium so we took seats to go and watch, their cries frightened us.
NELSON AUCKLAND
The all blacks are one of the only two teams to have won the rugby world cup 3 times.
They have a famous dance known made to scare the opponents where they put themselves in scene grimacing and slapping their arms, legs ...
With Lola we have had visited the Te Papa Museum which is located in Wellington.
For this last weekend in New Zealand, we set out on a mountain with a beautiful view!
To finish our stay we slept two magnificents nights one in cabin on the water and the other in the beautiful star.
With the friends we met in New Zealand we were invited to spend our last evening on a beach and we slept so peacefully that we missed our alarm clock for the airport.
In the morning a seagull woke us up, an alarm clock like no other !
Luckily the seagull woke us up because we were late for our flight !

Very quickly we took a taxi to go to the airport and board our plane.

We fasten our safety belt and take off to go back to France.

On the plane, we told each other about 

our best memories of that trip
We realized that this marvelous trip was already finished and over.



 




D

uring all this adventure we kept a small notebook / diary of the day that we transformed into this blog.
All our memories together with the family or with our friends will remain forever inked in our heads.
The most important is that we enjoyed from the start to the landing until the last minute our goodbyes surrounded by our wonderful memories!
__________________We leave with a full heart!____________________




When are we leaving ? Very soon ...
BYE !
...CLOÉ AND LOLA ;)